|
PentecostalTheology.com
Cognitive Behavioral Therapy Approaches for Working With Clients Who Are Angry at God
As part of its series, Building Professional Excellence, the NBCC Foundation invites you to a no-cost webinar Wednesday, June 21, 2017, from 1–2 p.m. EDT. Documentation of one clock hour of continuing education is available for registrants who attend the full webinar.
Therapists often have to walk a fine line when working with clients whose presenting concerns or underlying issues involve matters of religious or spiritual anger. The client's history in these areas can be laden with issues of grief, loss, blame, fear, doubt and pain, leading to situational depression and anxiety. The delicate issues of spirituality, religion or faith can be very personal and, for many clients, the notion of anger at a Transcendent Being is loaded with taboo, guilt and shame.
This presentation uses a model developed by Baylor University researchers Paul Froese and Christopher Bader and their comprehensive survey of Americans' religious beliefs. The model allows individuals to identify their "God type" and explore ways in which that "God type" is consistent or inconsistent with their experience. When dissonance exists between a client's experience and their expectations, it often brings up questions of justice and forgiveness, especially when trauma is involved.
The therapist must have the self-awareness of their own history and personal beliefs to join the client in the therapeutic process without crossing boundaries or denying their own possible countertransference. This presentation is designed to help therapists address the sensitive issues of religious anger in an ethical and supportive manner using cognitive behavioral interventions to assist the client in determining and meeting their goals. The workshop approaches this topic as a matter of cultural sensitivity and cultural competence. Therapists will learn how to effectively explore the central concerns and relevant history of a client's spiritual or religious doubt, fear and pain. The goal is to help clinicians improve treatment outcomes when working with clients whose anger is related to issues of faith.
OBJECTIVES:
Improve treatment outcomes when working with clients whose anger is related to spiritual or religious issues.
Boundary setting for the ethical care of clients whose presenting or underlying concerns are of a spiritual or religious nature.
Effectively explore the central concerns and relevant history of spiritual or religious doubt, fear and pain.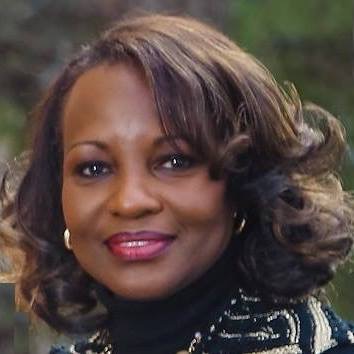 LaVerne Hanes Stevens, NCC, LPC, MAC, BCC, DCC, ACS
LaVerne Stevens is a Licensed Professional Counselor, Master Addictions Counselor and Certified Professional Clinical Supervisor with 20 years experience as a National Certified Counselor. LaVerne earned her bachelor of science degree from Syracuse University. She has her M.S.Ed. in community counseling from Duquesne University in Pittsburgh, and she did her doctoral studies in Christian counseling at South Florida Bible College and Theological Seminary. She has worked in public, private and parish settings in the roles of counselor, clinical trainer, clinical supervisor and executive director for mental health and substance abuse programs. In her private practice for the past six years, she used her expertise to help clients develop whole-life (bio-psycho-social-spiritual) responses to the problems they face.
Dr. Hanes Stevens is a trainer, speaker and author. Her publications include numerous cover feature articles for Counselor magazine; a published textbook chapter on clinical assessment in Lowinson and Ruiz's Substance Abuse: A Comprehensive Textbook; and her book, The Fruit of Your Pain: Experiencing Spiritual Renewal Through Seasons of Struggle.