Библията Тв
|
PentecostalTheology.com
HOMOSEXUAL COUPLE LED THE CHOIR at HILLSONG NYC CHURCH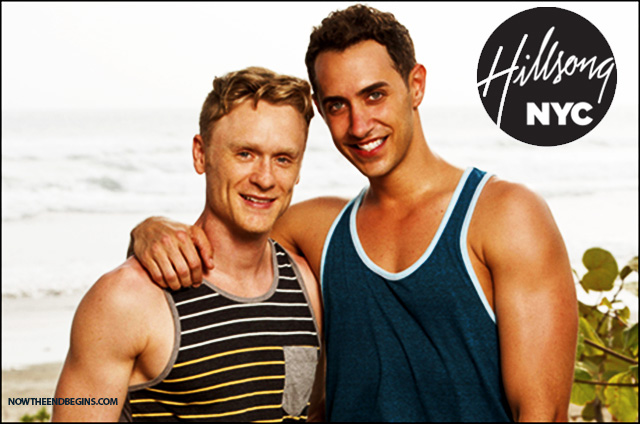 John Ruffle [08/04/2015 8:28 AM] This is actually a fairly old story (2014/early 2015) , but it is true non-the-less.. and tragic. Reading the Church Fathers today re. Montanism, which flourished in infectingt the Church during the last part of the 2nd century… and frankly, it sounded a lot like the free-for-all church we see prospering today. False prophets, high profits, babbling in tongues while in ecstacy in public meetings.. Apollonius in Eusebius even quoting Matthew 10:9,10 against such. "As regards to Christ Himself they do not truely acknowledge Him" "…a certain recent convert to the faith named Montanus …became frenzied and began to babble and utter strange sounds, that is to say, prophesying contrary to the manner which the Church had received from generation to generation by tradition from the beginning …as at one possessed and tormented with a devil, the prey of a spirit of error and a disturber of the people." It goes on further! (A New Eusbius J. Stevenson (1957) reprinted 1978, SPCK, page 112-115 ISBN #0281008027
John Ruffle [08/04/2015 8:29 AM] http://www.abebooks.com/book-search/isbn/0281008027/first-edition/ (Says 1st edition, but it isn't)
Jonathan Downie [08/04/2015 8:35 AM] Where is the proof?
Jonathan Downie [08/04/2015 8:42 AM] Actually, I checked the headlines and found no reliable info that that couple are either a) openly gay or b) leading at Hillsong NYC. If you read what their pastors actually said, their stand is absolutely traditional. This forum should have no place for such spurious gossip from an outlet which has remembered doctrine but forgotten love. Mods, please remove this.
Jonathan Downie [08/04/2015 8:47 AM] And the original article said "sing in the choir", which can be read several ways. It also begs the question as to whether they church knew about their relationship before. I have not seen any statement outside that news article that they have anything to do with Hillsong NYC. One source is not enough.
John Kissinger [08/04/2015 9:05 AM] Are you sure in your assessment? This is what Pastor Brian Houston said previously: http://www.christianpost.com/news/hillsongs-brian-houston-on-gay-marriage-i-believe-the-writings-of-paul-are-clear-on-this-subject-128282/
Jonathan Downie [08/04/2015 9:24 AM] He cautioned people to take what he actually wrote. To me, I would say he is as clear as he could be without being savaged and while being sensitive. Best not to fall into journalistic traps. I would agree with him that we need to ensure that we don't get so into one topic that we forget what we are actually about.
Charles Page [08/04/2015 10:16 AM] I bet David and Johnathan would have made a good team worship leaders. At least they would get good exposure on Face Book!!!
David M. Hinsen [08/04/2015 10:28 AM] Considering that Jonathan threw David under the bus and sold him out, I don't think they would work too well together, lol. There might be some microphone slinging going on!