|
PentecostalTheology.com
Iowa caucuses: Trump's moment of truth
Monday night's Iowa caucuses will offer the first real test of his ability to transform all the attention surrounding his candidacy into lasting electoral success. Polls suggest that Trump, who has never run for any political office before, stands on the verge of a stunning victory that would shake the Republican establishment. David Lewayne Porter David M. Hinsen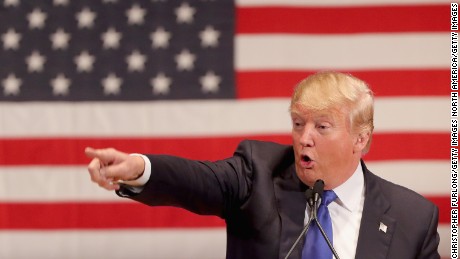 David M. Hinsen [02/01/2016 6:59 PM]
Waiting to see
John Kissinger [02/01/2016 6:59 PM]
The Iowa Caucus: Live Results On the Republican side, the contest is between frontrunner Donald Trump and Texas Senator Ted Cruz. The latest polls have given Trump the edge http://www.forbes.com/sites/johnzogby/2016/02/01/iowa-caucus-live-results/#34d0fc824431
John Kissinger [02/01/2016 7:46 PM]
Stan Wayne http://video.foxnews.com/v/4732696573001/gutfeld-be-careful-what-you-wish-for-bernie-fans/?intcmp=hpbt2#sp=show-clips
John Kissinger [02/01/2016 8:40 PM]
oops David M. Hinsen Jon Sellers reporting vote: Cruz 34.6% vs Trump 32.9%
John Kissinger [02/01/2016 8:41 PM]
and here we go with the last min. change Trump 34.7% VS Cruz 30.7% David M. Hinsen
John Kissinger [02/01/2016 8:42 PM]
6% reporting Vote – Clinton 52.7% vs Sanders 46.2%
Stan Wayne [02/01/2016 10:05 PM]
I think Cruz should be congratulated but Trump is likely winner next
John Kissinger [02/01/2016 10:06 PM]
I'd be surprised if Trump does not get it. Clinton-Sanders is a close call too
Jon Sellers [02/02/2016 12:13 AM]
Cruz wins Iowa. Trump second. Rubio very strong third and is the big surge story. Trump failed to live up to his own hype, the polls and expectations. Cruz and Rubio both gain momentum, while doubts increase about Trump.
Jon Sellers [02/02/2016 12:14 AM]
Sanders gets the real win against Hillary because she was supposed to win big and it is a tie. Big validation for Sanders as a viable, serious contender.
Jon Sellers [02/02/2016 12:16 AM]
Pollsters were the big losers as once again they were wrong in the final results.
John Ruffle [02/02/2016 2:24 AM]
What is a caucus?
John Kissinger [02/02/2016 6:17 AM]
Jon Sellers Trump got punished for not going to the Iowa debate but this is not the end just yet. We have a lot ahead of us to see. But the interesting game last night was H winning by 0.4% 🙂
John Kissinger [02/04/2016 6:45 AM]
Now some are saying that the true winner in Iowa was #RUBIO? http://www.msnbc.com/msnbc/marco-rubios-iowa-balancing-act?cid=sm_fb_msnbc
Troy Day [02/10/2016 8:15 AM]
Donald Trump resoundingly won the New Hampshire Republican presidential primary Tuesday night, giving the billionaire mogul his first victory in an improbable and brash campaign that already has turned American politics upside down. https://www.washingtonpost.com/politics/trump-notches-an-easy-victory-in-new-hampshires-republican-primary/2016/02/09/f8f3baea-cf61-11e5-88cd-753e80cd29ad_story.html?wpisrc=nl_az_most