|
PentecostalTheology.com
110 Years Ago on February 24, William Seymour preaches his first sermon in LA
Seymour preaches his first sermon as pastor of the Holiness Church at 9th Street and Santa Fe Avenue. He continues preaching on Sunday, February 25; Tuesday, February 27; and Friday, March 2, while holding meetings at 3 p.m. each afternoon.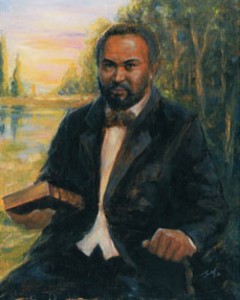 John Kissinger [02/24/2016 3:19 PM]
Thank you bro. Troy – what an important day and place to unite Pentecostal in the historical and theological heritage of Azusa
Wayne Hazard [02/25/2016 9:02 AM]
Amen for that!
Wayne Hazard [02/25/2016 9:11 AM]
I wrote a paper on hiim in Seminary and received a good grade, those where the days my friend!