Библията Тв
|
PentecostalTheology.com
#Trump once again showed that he can be one man on the stump before a crowd of zealous supporters, and another when he's debating a range of issues before a national audience.
What does this mean for conservative Pentecostals? Jon David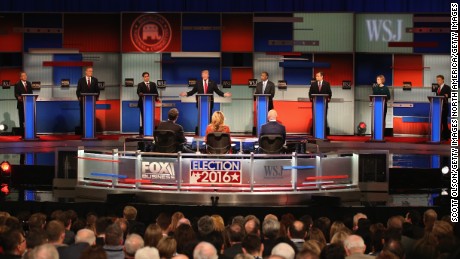 John Kissinger [11/11/2015 7:44 AM]
ehh, not really http://www.vanityfair.com/news/2015/11/rand-paul-debate-commercial-break?mbid=social_facebook
David M. Hinsen [11/11/2015 7:55 AM]
Interesting question. I don't know that I can answer right now.
John Kissinger [11/11/2015 7:55 AM]
were you gonna vote #TRUMP ?
David M. Hinsen [11/11/2015 7:57 AM]
I'm going to vote for whoever the nominee is
John Kissinger [11/11/2015 8:00 AM]
Peter A Vandever http://www.pentecostaltheology.com/jesus-was-not-a-southern-classic-pentecostal-that-religiously-voted-republican/
David M. Hinsen [11/11/2015 8:17 AM]
I do like Trump to the bewilderment of some
John Kissinger [11/12/2015 5:58 PM]
Trump did OK except about China 🙂 The guy from OH really struck me as knowing what he was talking about Jon I'm getting a feeling we may have H vs #Fiorina in the final round with #Trump as independent http://thehill.com/blogs/ballot-box/gop-primaries/259780-trump-booed-for-criticizing-fiorina-over-interruption
Jon Sellers [11/12/2015 6:10 PM]
I don't think Trump will go independent. He has promised to support whoever the nominee is even if it is not him. The desire for a third-party is not strong enough to elect a president in my opinion. I think it's too early to call the race.